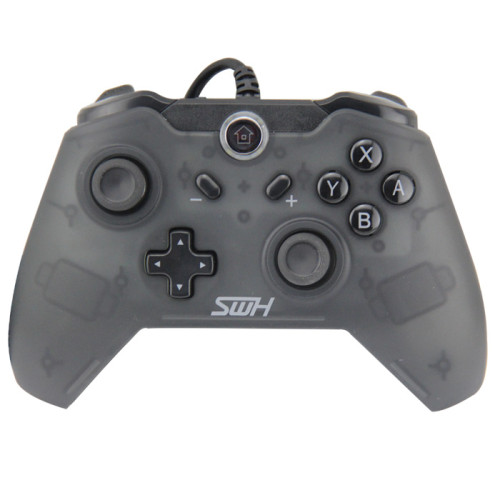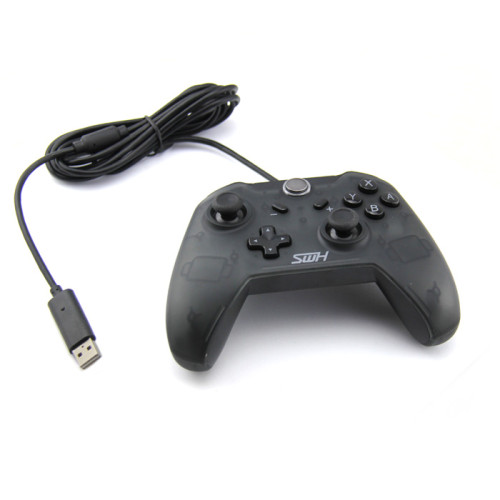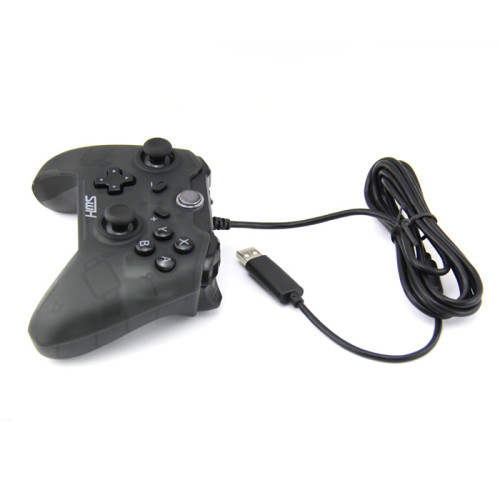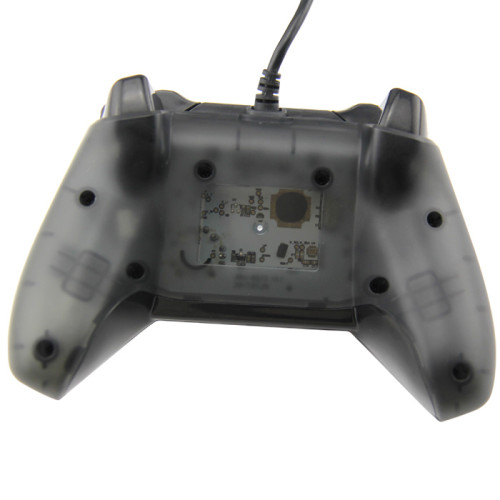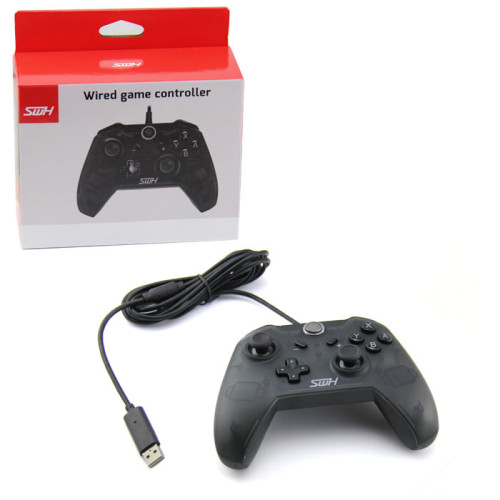 Wired Gaming Controller for Nintendo Switch, Premium Quality Gamepad Joypad Remote - Best PC USB Computer Gamepad for Nintendo Switch Two Colors
Item specifics
Connect:

Wired
Model Number:

For Nintendo Switch Controller
Type:

Joystick, Controller Gamepad
Place of Origin:

Guangdong, China (Mainland)
Item Name:

Wired Joystick Gamepad For Ninte
Cable Length:

2.2M
Usage:

For Nintendo Switch Controller
Package:

Retail Package
Color:

Red+Flower/Black+Gray
Description
Features:
1. Wired connection ,Plug and play.
2. The LED under the HOME button is bright when the controller is connected D-Pad can be operated on eight directions.
3. Well-designed D-Pad can be operated on eight directions.
4. Left and right sticks can be operated accurately 360° all-round.
5. Trigger shoulder buttons act quick response performance.
6. VIB buttons performs screenshot function.
7. Ergonomic design and light weight construction make it comfortable even for long hours of continuous gaming.
8. 2.2m USB cable with anti-interference magnetic ring ensures better signal transmission.
9. Input voltage DC 5V,operating current 30-40mA.
Connecting instruction:
1.Connecting with console
1) Insert a game card into a console then power on the console.
2) Place the console in the supporter of the console properly then connect the console to a TV/montior.
3) Connect this controller to the USB indicator of the side of the console supporter,the LED indicator of the controller is solid bright,first press button "LB"and button "RB"simultaneously then press button "A" to confirm according to the screen prompt, thus the controller is ready to be used.
2.Connecting with PC
Just insert the USB plug of the controller to the USB port of a PC.when the PC displays that the driver is installed successfully and the LED is solid bright then the controller is ready to be used.Controller button function can be tested with PC.
Various kinds of games can be played by using this controller.
2017 Newest Wired Gaming Joystick Gamepad For Nintendo Switch Game Controller Joypad
2017 Newest Wired Gaming Joystick Gamepad For Ninten